England and Wales courts head apologises after Alexandra Wilson describes having to 'constantly justify existence'
This was reported on Guardian by Owen Bowcott Legal affairs correspondent @owenbowcott on Thu 24 Sep 2020 14.13 BST and by BBC London on 24th Sep 2020.
A black barrister mistaken for a defendant three times in one day has received an apology from court officials.
Criminal and family lawyer Alexandra Wilson, 25, said the experience had left her "absolutely exhausted".She lodged a formal complaint after being challenged by a security officer, a solicitor and a clerk.Her Majesty's Courts and Tribunals Service (HMCTS) apologised for the "totally unacceptable behaviour".Ms Wilson, from Essex, said she had attended the magistrates' court – where barristers' traditional wigs and gowns are not usually worn – on Wednesday.Upon arrival, she said a security officer asked for her name and then searched for it on a list of defendants."I explained I was a barrister. He apologised and guided me through security," Ms Wilson said.After meeting her client, she tried to enter a courtroom to discuss the case with the prosecutor."Another barrister or solicitor sitting at the back of the court told me to go outside and wait and to sign in with the usher for my case."I explained again I was a barrister and she looked awfully embarrassed and said 'I see'.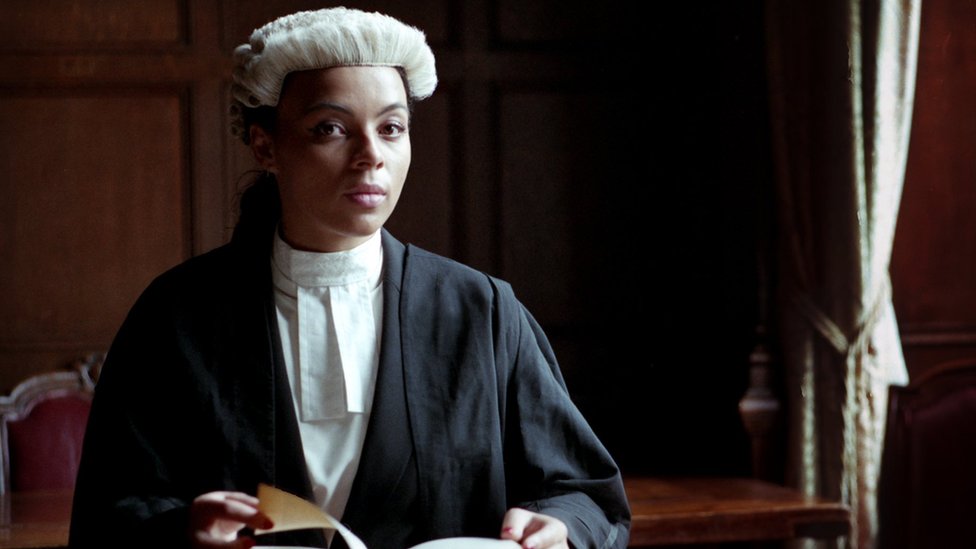 "At this point as I was already pretty annoyed, but I went over to the prosecutor and then the clerk told me very loudly to get out of the court room because I had to wait for my case to come on."I was nearly in tears, and I said again, 'I am a defence barrister', and she nodded her head and turned back to her computer."In addition, she said, a member of the public thought she was a journalist and told her "only lawyers can go in" the courtroom."All of that in one day, it made me feel exhausted," she said."This really isn't ok… I don't expect to have to constantly justify my existence at work."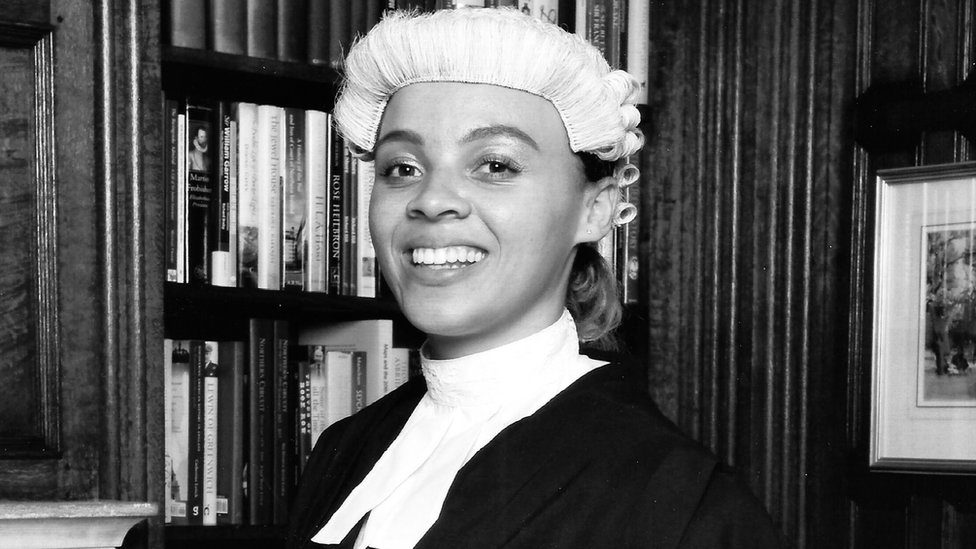 She told the BBC she was "quite often" mistaken for a defendant but never so often in one day, and her experience had made her realise "it's not nice being a defendant in court"."Everyone should be treated with respect," she said."The fact I was shouted at to get out of court isn't ok for defendants either."HMCTS acting chief executive, Kevin Sadler, said: "I'm very sorry about your experience at court yesterday – it is totally unacceptable behaviour."He said he would be investigating the role of his staff and contractors "as a matter of urgency"."This is not the behaviour anyone should expect and certainly does not reflect our values," he added.Ms Wilson said she was "grateful" for the apology and hoped it would lead "to some real change".
The head of the courts service in England and Wales has apologized to a black barrister after she was stopped and mistaken for a defendant three times in one day at court.
Kevin Sadler, the acting chief executive of HM Courts and Tribunals Service, has condemned the "totally unacceptable behaviour" and promised to investigate the complaint made by Alexandra Wilson, who specialises in criminal and family cases.
Wilson, whose chambers are near the Old Bailey in the City of London, tweeted this week that she had gone to a court and was repeatedly misidentified as a defendant rather than as a lawyer. She is the author of In Black And White, which highlights the problem of racism in the courts.
Wilson said that she was "absolutely exhausted" after what had happened and that "a light needs to be shone on this". Her tweets triggered fresh accusations about racism in the courts.
Wilson said she had initially been stopped at the entrance by a security guard and "asked me what my name was so he could 'find [my] name on the list' (the list of defendants)". She thought that might have been an "innocent mistake".
Then a member of the public, who thought she was a journalist, told her not to go into a courtroom and to wait for the usher to sign her in for her case. She had to explain that she was the barrister.
Inside the courtroom, a barrister or solicitor told her to wait outside and see the usher. Wilson explained that she was a lawyer.As a judge, I can see the racism embedded in the systemPeter HerbertRead more
She then approached the prosecutor. Wilson added: "Before I got there the clerk, VERY loudly, told me to leave the courtroom and said the usher would be out shortly. Before I could respond she then asked if I was represented."
For at least the third time, she had to declare that she was a defence barrister. "This really isn't ok …" she tweeted. "I don't expect to have to constantly justify my existence at work."
In response, Sadler tweeted: "I'm very sorry about your experience at court yesterday – it is totally unacceptable behaviour and I'm investigating the role of my staff and contractors as a matter of urgency.
"This is not the behaviour anyone should expect and certainly does not reflect our values."
Amanda Pinto QC, chair of the Bar Council, called the incident "appalling". She said: "With regret, I fear Alexandra's experience is not a one-off. Many barristers have to put up with the prejudiced assumptions of others – Alexandra has done so with exemplary grace and patience. I am speaking directly with HMCTS, the senior judiciary and the CPS [Crown Prosecution Service] immediately, urging more to be done to stamp out this behaviour.
"The barristers' profession is always striving to be more representative of the society it serves. There is more to do to change the perception of the bar, but that is no excuse for the kind of attitudes and remarks described. We are not all white, middle-class men."
The Society of Asian lawyers tweeted that it held a meeting earlier week about racial prejudice in the legal profession: "From our polls on Monday for our event one third of lawyers attending who appear in court have been mistaken for the defendant. Enough is enough."
It comes after official figures revealed people from black, Asian and minority ethnic backgrounds are less likely to be successful when applying to become a judge, and only 9% were senior barristers.
Last week a Ministry of Justice report found BAME people "over-represented in applications for judicial appointment" but are "less likely to be successful".
Industry leaders have called for the legal profession to diversify to better represent the public.
The conversation on race …
… is just getting started. People all across the world have taken a stand against police violence and racism, and the Guardian stands in solidarity with the struggle for truth, humanity and justice. We believe that our role is to present the facts, report on events first-hand, and provide an open, inclusive platform for the voices of ethnic minorities to be heard by millions.
2020 has clearly shown us that police brutality unfairly targets black people, and we've witnessed the racial inequalities of Covid-19 – from the scale of the loss of life, to the catastrophic economic consequences for individuals and businesses. We're committed to helping tell the stories that need to be told, from people who deserve to be listened to. With your support, we can intensify our ambitions.
You've read 6 articles in the last year. And you're not alone; millions are flocking to the Guardian for quality news every day. We believe everyone deserves access to factual information, and analysis that has authority and integrity. That's why, unlike many others, we made a choice: to keep Guardian reporting open for all, regardless of where they live or what they can afford to pay.
As an open, independent news organisation we investigate, interrogate and expose the actions of those in power, without fear. With no shareholders or billionaire owner, our journalism is free from political and commercial bias – this makes us different. We can give a voice to the oppressed and neglected, and stand in solidarity with those who are calling for a fairer future. With your help we can make a difference.
We're determined to provide journalism that helps each of us better understand the world, and take actions that challenge, unite, and inspire change – in times of crisis and beyond. Our work would not be possible without our readers, who now support our work from 180 countries around the world.