BY STEWART BELL GLOBAL NEWS
Foreign Interference: Canada accuses #India's intelligence agencies of targeting Canadian politicians in covert influence operation involving $, w/expert commentary from @StephanieCarvin
As below from Canada, India-BRIBES To Our USA CONGRESS+MEDIA, by #Endia #Hindus #Rss_terrorists #BJPat40 #Modi_19 Cc: #journalism #aapi #writers #BlackTwitter #BeautifulPakistan #Democrats @LATSeema  @IAImpactFund @SeemaNanda @SanaKhanDrUSA @StewGlobal @Sifill_LDF #OverseasPakistanis @MalikMujahid #Veterans https://t.co/dpuQ4Lpe6rhttps://twitter.com/arshad_usa/status/1251913815928778752?s=20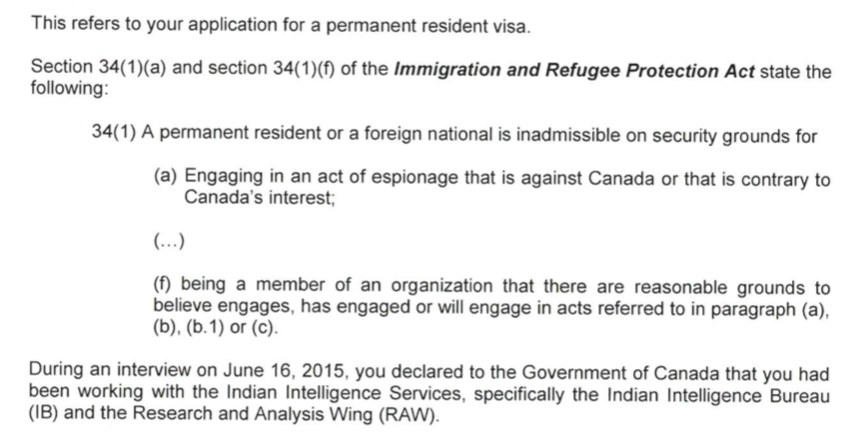 Indian intelligence agencies attempted to use money and disinformation to "covertly influence" Canadian politicians, according to a highly sensitive government document obtained by Global News.
The document shows that Canadian security officials suspected India's two main intelligence branches had asked an Indian citizen to sway politicians in this country into supporting Indian government interests.
The Research and Analysis Wing (RAW) and Indian Intelligence Bureau (IB) were allegedly behind the operation, which began in 2009, the document said.
Public Safety Minister Bill Blair's office declined to comment on the case but said the government was "concerned when any country shows destabilizing behavior, including interference in other countries' democratic systems."